About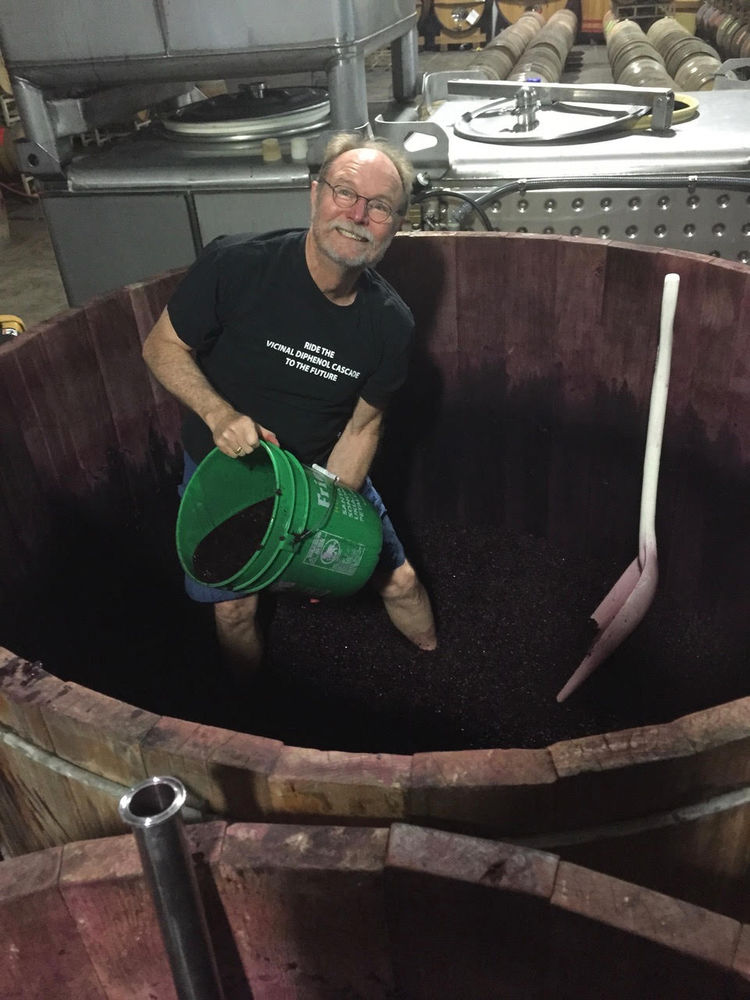 "Life must be lived forwards but can only be understood backwards."
In late 1972 I met Joe Swan and was given an extraordinary chance to learn the art of winemaking. I was a complete novice when it came to the craft but not when it came to wine.
I grew up in a household of two chemists: my mother Frances, who trained as a nuclear chemist worked on the Manhattan project at Oak Ridge, Tennessee and my father Walter, who was employed as a physical chemist at Shell Development in Emeryville, California.
After my brother and I were born my mother took those meticulous science skills and applied them to cuisine (later doing much of the recipe testing for Alice Waters's original Chez Panisse cookbook). Fittingly, my father became wine obsessed, eventually writing one of the first wine newsletters in the San Francisco Bay Area called The San Francisco Wine Sampling Society.
With this as a childhood backdrop, I learned about the pleasures and complexities of food and wine at a rather early age, along with a healthy love of science.
In the late 1950s and 1960s, with the California wine business still recovering from the hangover of Prohibition and offering few options of high quality wine (with some notable exceptions) my parents' taste, and as a result mine, was informed by European wines. Many of the best were from single vineyards growing grapes that were perfectly matched to site, made by a person who had special insight into that location and a deft touch with the process. I learned that the most interesting wines were generally made in fairly small lots, frequently relying on native flora for fermentation and more often than not, stored in wooden cooperage for some period of time to mature and concentrate before bottling.
When Joe Swan took me under his wing in the early 1970's, his fastidious winemaking techniques played out the theories of my tasting experiences with real-world creation. Grapes from carefully selected and cultivated vineyards were harvested at ripeness but not over ripeness. They were fermented in small 3 – 4 ton open top redwood fermenters and punched down by hand. The processing was minimal and the storage in small, newly imported French oak cooperage.
Although Joe wanted to specialize in Chardonnay and Pinot Noir, he practiced his early winemaking with Zinfandel. As the four subsequent decades have shown, these turned out to be some of his best wines. It was those first Joe Swan wines that made me fall in love with Zinfandel and, in particular, with older vines. I saw these as the most European grapes in California. Mostly planted in the right locations, frequently mixed with other varieties, generally dry farmed, moderate in production (2 – 3 tons per acre), head pruned and specific to California. And, when treated with respect, the vineyards made magnificent wine that improved with age.
When I started Ravenswood in 1976, I wanted to focus on Zinfandel. I planned to make single vineyard wines in a somewhat gothic, old world style. It was my hope to make wine similar to that made in Europe but with a Californian twist. Small open top, redwood fermenters, hand punch downs, extended macerations, native yeast, gentle transfer, minimal processing and small French oak aging – all done by hand. I thought the winery, if I were lucky, would grow to six or seven thousand cases.
For a number of reasons, mostly dealing with the hard realities of cash flow and distribution and the necessity of equity partners, I found myself unable to make that vision a reality. Though I was able to make single vineyard wines that I hope helped redefine the qualitative ceiling of California's old vines, Ravenswood also started to make a wine called "Vintners Blend" that proved immensely popular. Starting in 1983, seven years after the first vintage, Ravenswood began to grow. Over the following three decades its annual production kicked up to nearly one million cases, at one point becoming the bestselling red Zinfandel brand in the world.
Along the way, I have watched and participated in the growth and maturation of the California wine business. I have seen the general sophistication of the growing wine consumer population. I have had the pleasure to work with some of the best, most talented and nicest people in the wine business. I have travelled to and sold wine in most of the wine drinking countries of the world. I have had the pleasure to taste some great wines. I have been a Sole Proprietor, a General Partner in a Limited Partnership, the President of both a C Corporation and a publicly traded corporation and a Senior Vice President at Constellation Wines. I have been the President of Sonoma Valley Vintners and Growers. I helped found ZAP (Zinfandel Advocates and Producers) and have had the opportunity to be its President two times. I sit on the Board of the Sonoma County Vintners. Somehow, fellow industry members gave me honor of being inducted into the Vintners Hall of Fame. I support and consult with the Historic Vineyard Society.
Perhaps best of all I have a son, Morgan Twain-Peterson, who has chosen winemaking as his career and runs the highly innovative and successful Bedrock Wine Company.
I have definitely learned a thing or two about vintage variation both in the vineyard and in life. I am enormously proud of the wines I made at Ravenswood, from those wines that hopefully sing of place- Old Hill Ranch, Dickerson, Belloni, Barricia, Teldeschi—to the more economical wines that hopefully helped turn a couple of generations of people onto the joy and deliciousness of well-wrought wine. However, after nearly 45 years in the wine business, I feel it time to look backwards.
Once and Future Wine Company is a return to the original vision I had for Ravenswood so many years ago. A project that specializes in wines from special vineyards made with a sensitivity to place and in a style that I personally love and believe in. Wines that force me to dust off the old redwood vats and get out a new punch down tool (my original is in the Smithsonian), wines that dye my hands that harvest shade of black/purple and sometimes force me to take an additional Advil some mornings. In short-wines of sweat, exertion, and love.